EGYPTIAN CHAMOMILE TONIC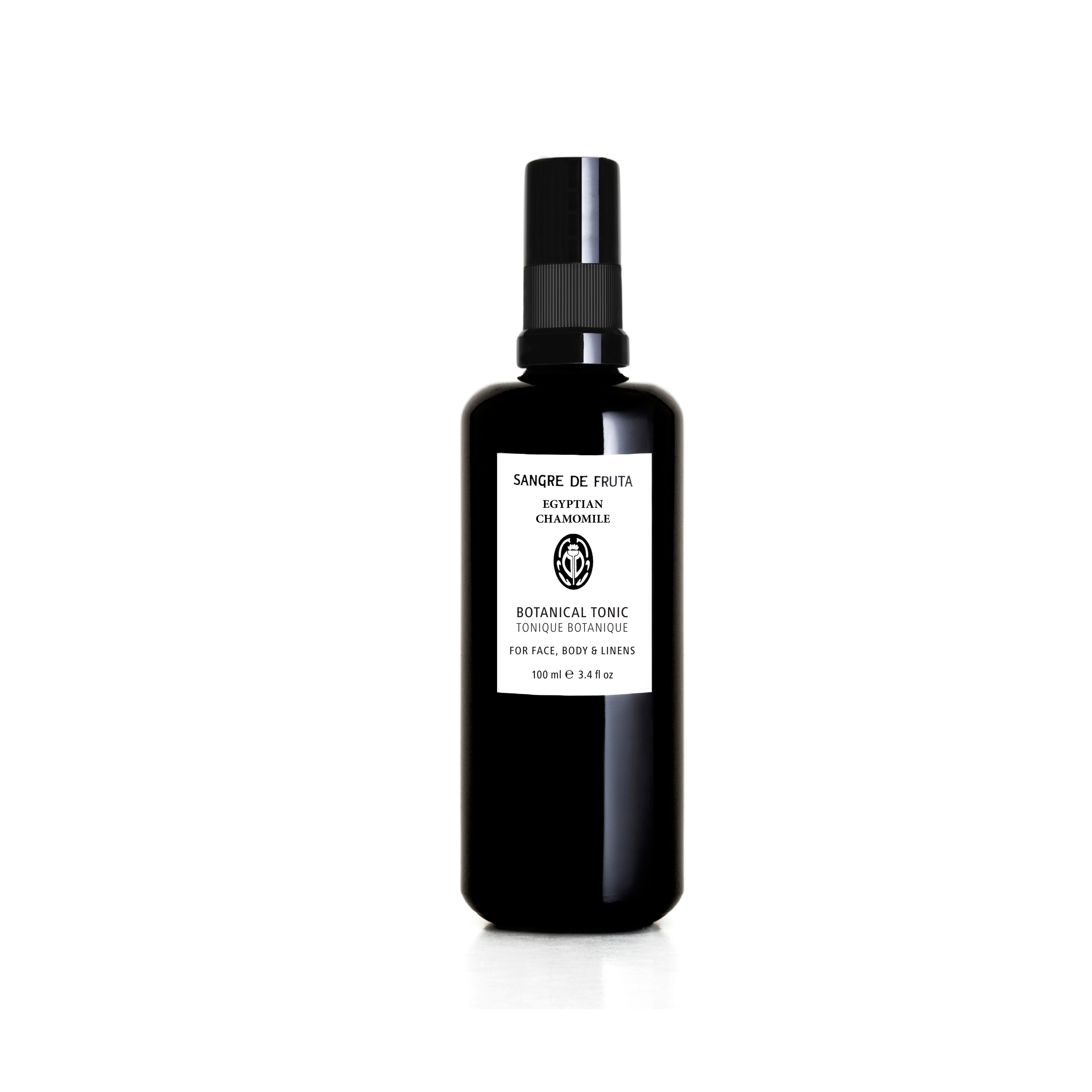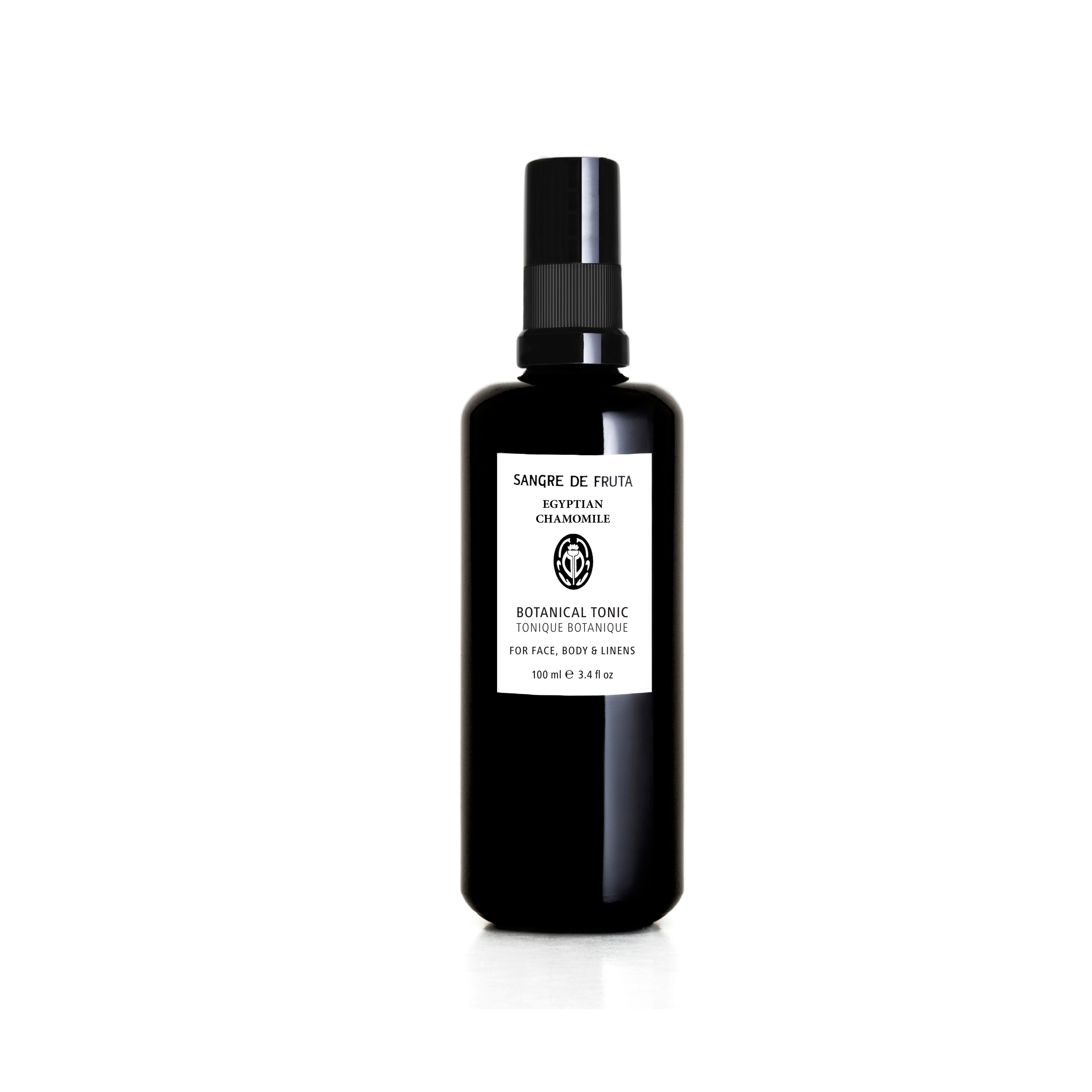 EGYPTIAN CHAMOMILE TONIC
Botanical Tonic, 100 ml violet glass bottle
Egyptian Blue Chamomile, or Blue Chamomile, is known for its calming and healing properties. The Egyptians dedicated this herb to the sun, to cure fevers, and to the moon, for its cooling ability.
Egyptian Chamomile makes a coveted deep blue essential oil that calms and relaxes the nervous system and mind whilst soothing irritated, dry skin, and balancing the complexion. Its fragrance is a deep, warm, comforting floral. We recommend this tonic infused as a bedside table sleep-aid or for day-lounging.
Our Botanical Tonics are made with the finest essential oils to bring well-being to your skin, body and spirit. All essential oils have been chosen for their therapeutic aromatherapy properties, their sensual fragrance, and their beautifying effect on the skin. Whether misting your face, linens, or your lover, Sangre de Fruta Botanical Tonics offer simple, sensual tonics for a kaleidoscope of moments.
Organic / Vegan / Gluten Free / Cruelty Free / GMO Free, No Synthetics, No Fillers, No Fragrance and No Preservatives. Made in small batches in Bowen Island, B.C. Canada
INGREDIENTS:
Aqua, Lactobacillus Ferment, Chamomilla Recutita (Matricaria) Flower Oil.
Learn more about each ingredient and why we love it in our 'Ingredients' page.
APPLICATION:
USE: Apply to face and body & linens as desired. Use within 4 months of opening for best results.
CARE: Shake before each use and keep out of high heat or direct sunlight